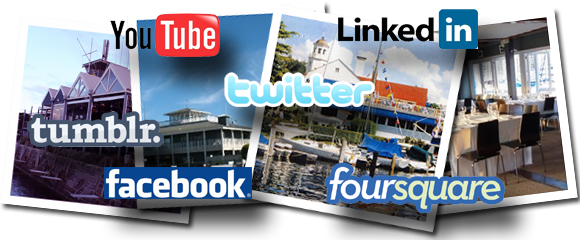 [box]What is the lifetime value of a member to your club?
What is the value of retaining a member who might have otherwise walked away?
Social Media may help you to attract and retain members as well as reduce the average age of membership of your club.[/box]
We've spoken to some of the top yacht clubs around the world and determined that there is a requirement for outside assistance when it comes to making the most of using social media to communicate with different member and stakeholder groups. So we've created:
Yacht Club Social Media Boot Camp Webinars.
[add_to_cart id="928″ sku=""]
Summary
Two webinars for your key people, designed specially for the challenges of Yacht Clubs. We outline the business case for using social media and then give you hands-on 'How To' instruction on getting the most out of your digital communications and social media tools.
Benefits
Our aim is not to promote social media because it is trendy. We have listened to Yacht Club administrators to build a practical workshop that is designed to tackle the following challenges:
Increase Revenue : Even not-for-profit entities need to generate revenue. While words like engagement and communication are nice, the end-game for social media has to be that the income is more than any costs associated with managing it.
Retain Members : Especially younger members who might 'drop out' of club activity at certain points in their lifestyle. Retention of members is easier than attracting new members and Social Media can help.
Attract New Members : Social Media can be used as a way for people to discover sailing and make it part of their lives, even in places where it is not featured in mainstream media.
Reduce Average Membership Age : We know that this is a goal of many yacht clubs. Social Media is a way of communicating with a younger demographic on their terms.
Programme
Our Social Media for Yacht Clubs Boot Camp Webinar Package is broken into two parts:
Part 1 – What is Social Media and why should your Yacht Club be investing in it?
This webinar is designed for Flag Officers and Management. It is essential that there is top-level support for Social Media initiatives. This overview of the landscape is a chance to ask the straight questions. Case Studies from other yacht clubs and other sporting clubs will be used to show how success can be achieved.
Part 2 – How Yacht Clubs can use Social Media Tools Effectively.
This webinar is designed for the people who will be responsible for Social media within your club.  We want your people to be able to implement best practice straight away. Covering:
Choosing which social media platforms to use for which of you audiences.
Account setup and optimisation. (Meta tags, Hashtags, Likes, Lists, and More)
Beyond the basics – some power-user tricks and tips
Finding Influencers – How to leverage your members' usage of social media to promote the club.
Content strategy – What, for whom, how often? Text, photos, video, audio!
Events & Sponsorship Best Practice – Give your sponsors more value through your social channels.
Social Media Advertising – How and When to pay for social engagement.
Book Now
Whether you are a club that has intense competition from other clubs in the area, or whether you are the only Yacht Club in town, these webinars will position your club as an innovative, welcoming organisation that is committed to future growth. From California to Cowes, from Sydney to Singapore we can help you.
[add_to_cart id="928″ sku=""]